I had an opportunity to purchase a wrecked 2000 model Hayabusa for a good price, so I snatched it up. I decided to make this strictly a "track-only" bike, and preserve my 2009 bike for strictly street riding.
Here are the pics the day after I brought it home.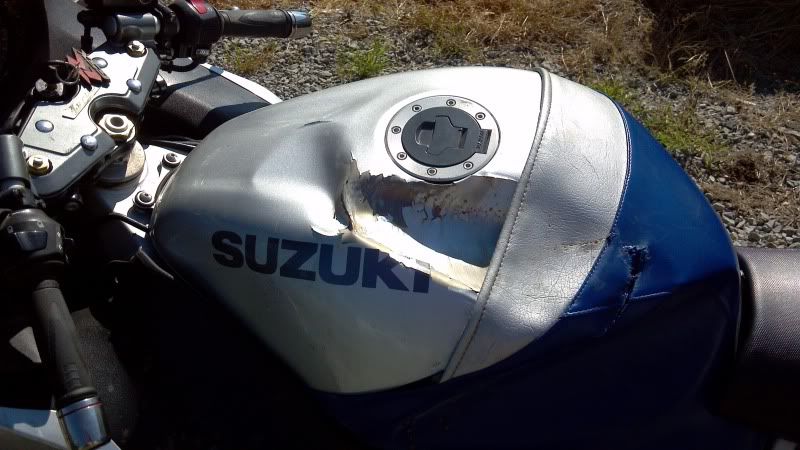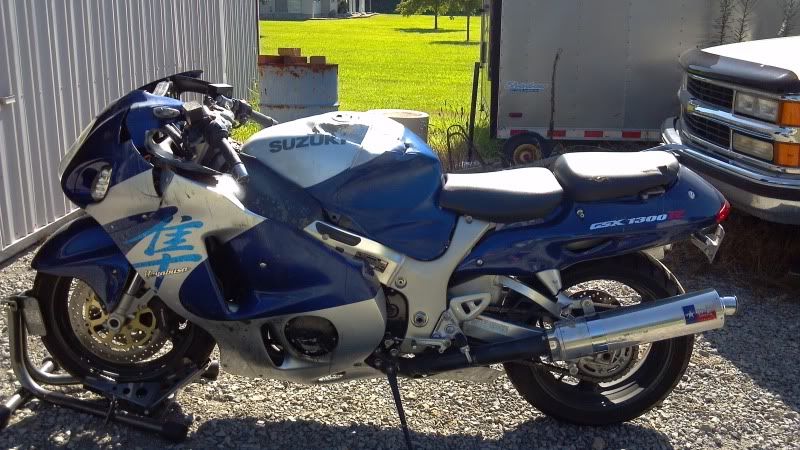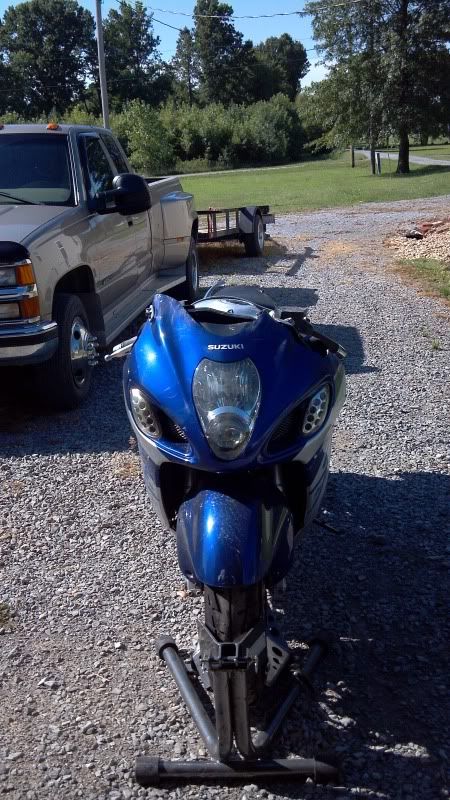 After doing some trading and bartering, as well as selling some of the good parts, I had a running, riding motorcycle!
Here it is after the installation of an extended swingarm, and some Yamaha R1 wheels. They drop about 3-4 lbs off per wheel and tire combo, and cost way less than the $3500 aftermarket wheels which are a 1/2 lb lighter.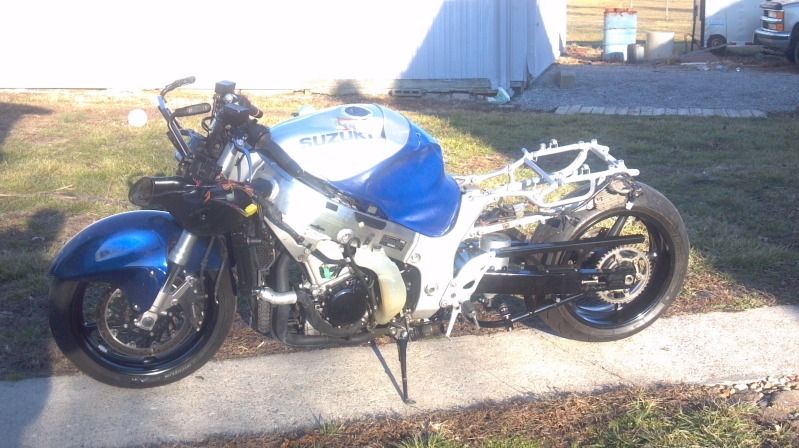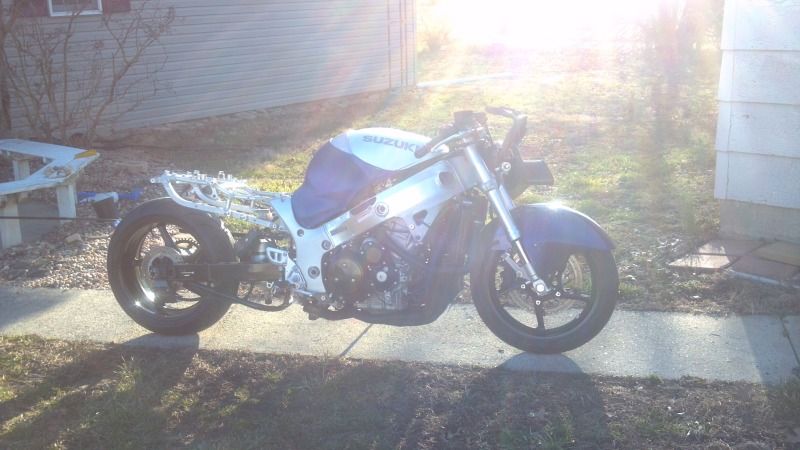 I traded the stock wheels for the exhaust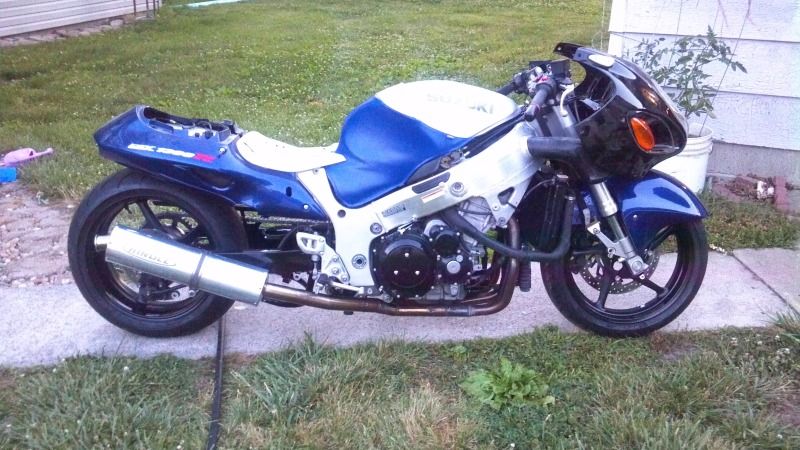 First time at the track: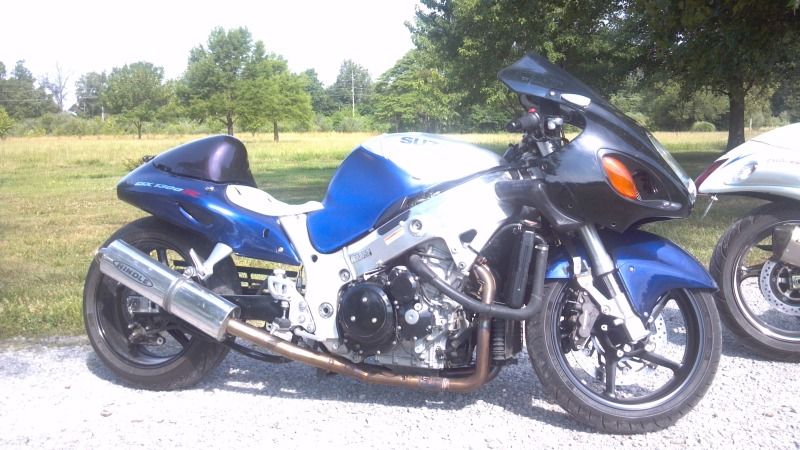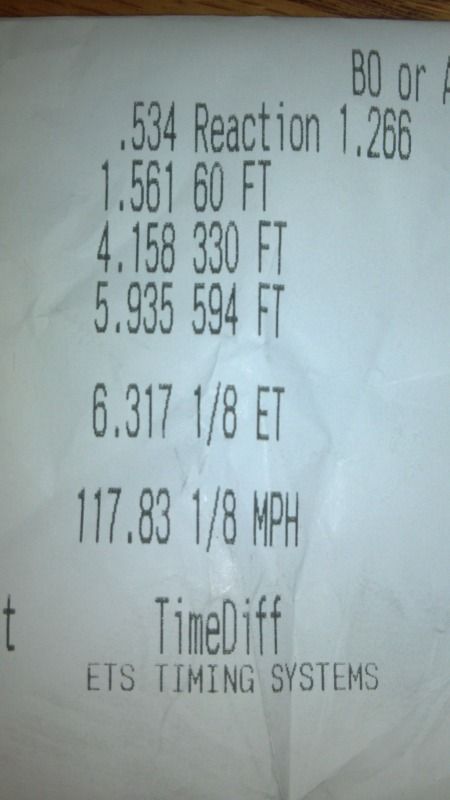 My two bikes: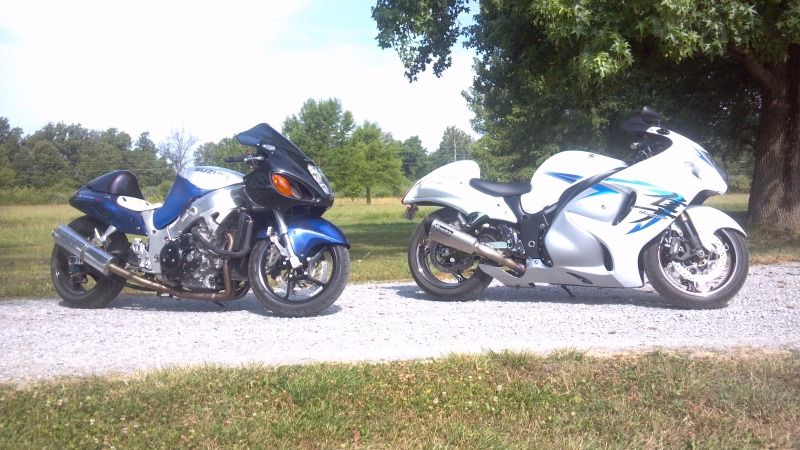 New tail section, Generation 2 (2008-2013) tail section, 8" longer.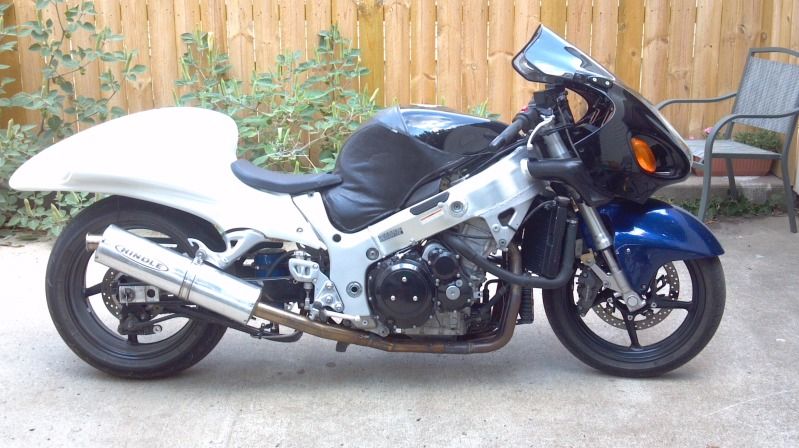 As pictured, Bike went 6.22@118 with me being 270 in shorts, on motor (Yes, I am fat!)
Decided to clean up the lines a little on the tail section. First, removing the bosses where it would bolt on the stock rear subframe: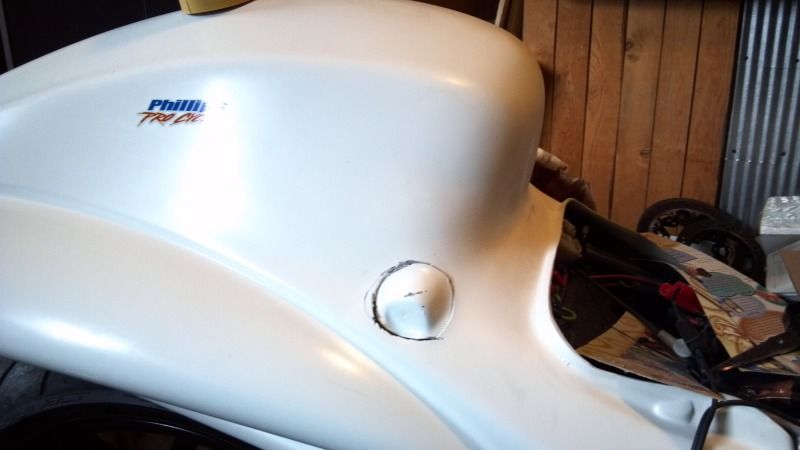 I also purchased 2008-up Gen2 "race plastics", which is a fancy name for "fiberglass". I did not like the gauge surrounds that they sold, and I would not be using gauges anyway. The inner fairing looked completely unfinished, so I decided to fab up a little glass to finish them off more to my liking.
I used thin cardboard and trimmed it to fit the way I want. Yes, that is cardboard from a cereal box!
Then I laid in some glass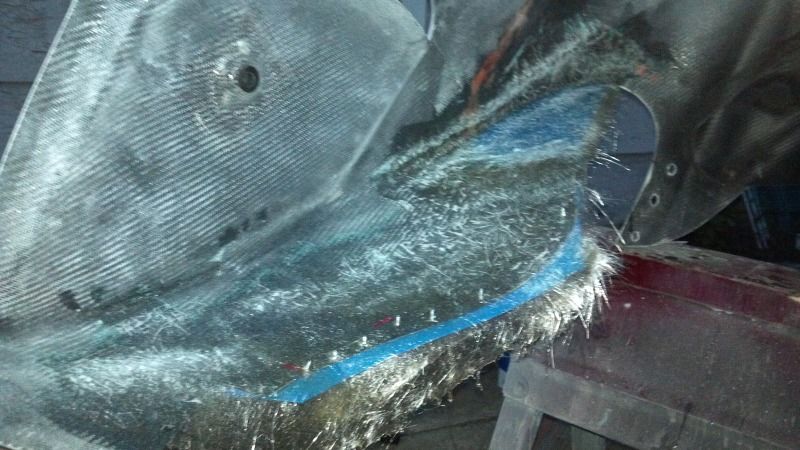 And some rough finish work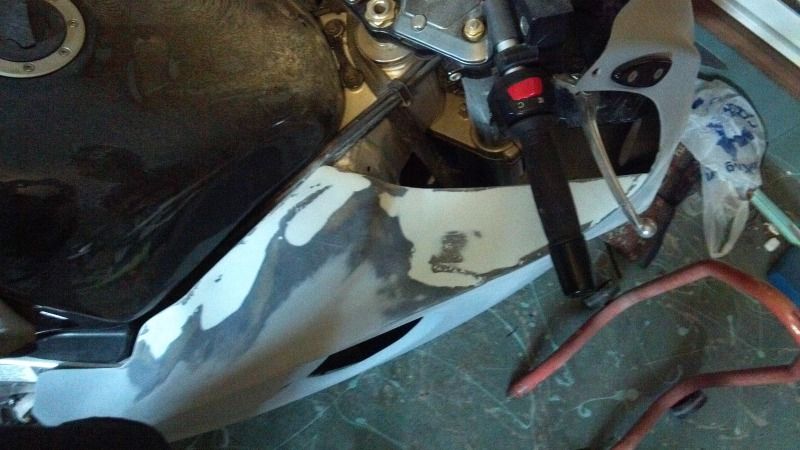 Last edited: