not really current. more like a couple days from the owner getting it back, but thought ya'll migh get a kick out of this one. and yes, there is someone that paid someone to do quite a bit of bodywork on a 1977 pacer.
this is"pearl" the day she pulled in my driveway: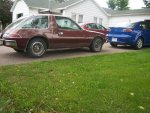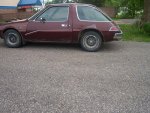 and as she sits today( got the front bumper on after the pics):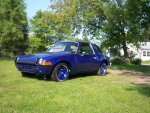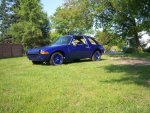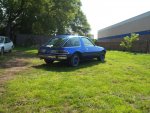 except for the fenders, all new sheetmetal from the bodyline down, and can ya believe theres no aftermarket body panels for a pacer!?!?! them rear lower corners were fun to bang out for someone that's only has a set of hammers and dollies. bolted a 1/2" thick piece of steel on my bench to do some bangin, different shapes of wood, and had a friend make me a beater bag. I think I may have a little of an idea of what its like to form a motorcycle gas tank after bangin out them rear lower corners.
and this car actually is mechanically sound. now to get the owner talked into upgrading the suspension and a 5.0 under the hood!1